918.960.2990
office@istulsa.org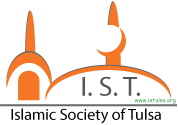 DONATION
ONE-TIME DONATIONS
Please pick a category below and click on the "Donate" button to make a one time donation.
---
MONTHLY DONATIONS
You also have the option to pick a category of your choice and the amount that you would like to donate on a recurring basis. The process is simple. You set it up once and the payment is automatically deducted each month. IST uses Paypal for all of its transactions. Please click on one of the following categories to set up a monthly donation amount.
NOTE: Please note that the recurring payments are set up for a period of 12 months. You will need to have an active Paypal account.