918.960.2990
office@istulsa.org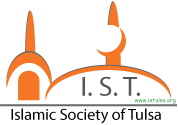 DONATION
At IST (Islamic Society of Tulsa), we are committed to supporting our needy families by providing them with essential food supplies through our food pantry program. Our food pantry is proudly affiliated with the Oklahoma Food Bank, enabling us to access a wide variety of nutritious food items to meet the diverse needs of our community.
Through this initiative, we strive to alleviate food insecurity and ensure that every individual and family in our community has access to wholesome meals. Our dedicated team of volunteers works tirelessly to organize and distribute the food packages, ensuring that the process is efficient, respectful, and confidential.
The food pantry not only serves as a source of sustenance but also as a place of support and care, fostering a sense of unity and compassion within our community. By collaborating with the Oklahoma Food Bank, we extend our reach and impact, touching the lives of even more individuals in need.
We firmly believe that such efforts are an integral part of our duty to serve humanity and uphold the values of compassion and generosity in Islam. Through the IST food pantry, we are honored to contribute to the well-being and upliftment of those facing challenging circumstances in our region.
Help us fill the Food Pantry for people in need. We appreciate your donations.
We accept canned foods or dry foods. Drop box available on-site. Please verify the expiration dates before you drop off.
Emergency Food Assistance Program
Application for food pantry Assistance
Non-Discrimination Statement
TEFAP 2023-2024 Income Guidelines English
TEFAP 2023-2024 Income Guidelines Spanish

Any Question Call: 918-240-3701. Someone from the office will contact you further.

Get In Touch