918.960.2990
office@istulsa.org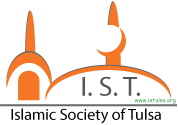 DONATION
Islamic Society Of TULSA presents a new matrimony program to help those in the community wishing to get married. To provide that program, we have partnered with a non-profit that is dedicated to the institution of marriage in the Muslim communities: Muslim Matrimony Network.
FEES AND PROCESS:
Fees are kept minimal to be affordable to everyone. There is a one-time non-refundable $100 registration fee. There are no monthly fees so singles can stay in our database and work with a dedicated matchmaker until they get married. The only requirement to stay is to be serious about marriage and to be responsive.
Once there is a match where both parties are interested, the matchmakers will arrange a conference call between the two singles to help them get introduced and ask their most important questions first to establish compatibility for marriage. The matchmakers will be on the conference call with both singles to offer their guidance and support. There is a modest fee of $25 per half hour for the conference calls.
If the conference call(s) go well, the singles can move forward to the contact exchange step where the matchmakers will hand it off to the families and continue to get updates from both parties to ensure everything is going in the right direction insha'Allah. There is a modest fee of $100 for the final contact exchange.
TO REGISTER:
The first step is to complete the 5 minute registration at: Islamic Society Of TULSA Matrimony Program Registration.
ONCE YOU REGISTER:
You will pay the $100 non-refundable registration fee.
After you pay, you will be able to login and finish your marriage profile by uploading 4-5 pictures and answering a questionnaire.
Once you finish your profile, you can schedule a time with the registration specialist to go over your profile together.
After that, you will be assigned a dedicated matchmaker to work with. Each month you can reach out to your matchmaker to go over potential matches and provide your feedback over the phone.
A Note About Privacy: The system is built around confidentiality so only your matchmaker has your detailed information. Your anonymous profile is shared with other matchmakers and only to clients who are highly qualified. Once there is a match where both parties are interested, the matchmakers help the singles get introduced and determine compatibility for marriage on a conference call. No contact information is shared at this point. After the conference call(s), if both parties want to move forward, they can get the families involved and proceed with contact information exchange insha'Allah. Your matchmaker will be with you through the entire process to provide guidance and advice.
Note: Islamic Society Of TULSA is providing matrimony services through 3rd party non-profits institutions. Any personal information collected on the form is securely kept with the institutions. For General Inquires Contact: info@muslimmatrimonynetwork.org.

Get In Touch