918.960.2990
office@istulsa.org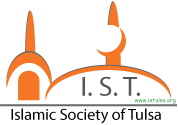 DONATION
Our Mission
To help our students develop strong, positive Islamic identity.
To impart to our students, basic foundation in the fundamental teachings of Islam. This includes but is not limited to Quran, Seerah, History and analysis of current events from an Islamic perspective.
To create a place where Muslim children can build friendships – sometimes lifelong – with other young Muslims.
To help nurture Muslims of the future who will participate in the world surrounding them as ambassadors of Islam and responsible Americans.
1 – Program Information
The Sunday School is a weekly school for Muslim children between the ages of 4 and 17 (Pre-K to High School).
The Sunday school generally follows the local Tulsa County Public Schools calendars. It is in session on Sundays for the entire academic year with the exception of the general public holidays.
Sunday School Registration
Family can register children using the family portal ISTSS.SUNWEBAPP.COM or visit Sunday school office on Sunday between 10:00 AM – 12:45 PM Please note that all children attending the school must be between 4-17 years old. For Information or Questions: E-Mail: sundayschoolofTulsa@gmail.com
Fees
$100 per student per year. For families with 2 more students, it is $25/year for each additional student.
School Programs
1st hour – After an assembly based on the skill level Qauida , Quran and Tajweed are taught.
2nd hour – Islamic studies based on the grade level.
3rd hour – Sura memorization and for young Muslim prayer class.
Snack is served at the end of school.
School Calendar
August 20 – May 19
Hours
10:00 AM – 12:45 PM
Hours may be impacted during Ramadan
Get In Touch