918.960.2990
office@istulsa.org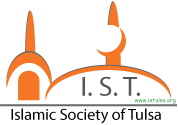 DONATION
Food Assistance
---
IST provides food assistance through our food pantry program

Please call 918-240-3701 for assistance on how to join the program.
Utilities Assistance
---
Utility assistance to members of community that are in need.

Please contact the needy committee at 918-906-4032 for details.
Family And Children Services
---
Our state of Oklahoma provides family and children services for free.

Please contact 918-587-9471 for assistance.
Mental Health Assistance
---
Copes/Crises Hotline/Help

Please call 918-744-4800 for assistance with mental health related issues
Health Care Free Clinics
---
Bedlam Clinic
1111 S St Louis Ave, Ph: 918-619-4600

Good Samaritan Health Services
Ph: 918-710-4222
Free Clinics
---
Mend Medical Clinic
6216 S Lewis Ave # 100, Tulsa, OK 74136, Ph: 918-745-6000

Xavier Medical Clinic
10711 East 11th Street, Suite 1, Tulsa,OK 74128, Ph: 918-583-7233
Free Legal Aid
---
Attorneys and paralegals at Legal Aid can help you with civil, non-criminal cases involving basic needs.

Please contact 918-584-3338 or visit the website at https://www.legalaidok.org
English Language ESL Resources
---
Tulsa Library
Tulsa Public Libraries offer English as second language programs.

CAPTulsa.org
Offers free ESL classes
Ph: 918-382-3200
Driving Classes
---
IST needy committee may pay the fee for course for the needy upon approval.

Contact Oklahoma Driving School at Ph: 918-622-6500 and find the costs and discuss with the needy committee.
Student Support & Scholarships
---
Tulsa community foundation
Please apply for student aid or scholarship at

Tulsacf.org/whatwedo/education/
Scholarships
Immigration Help & Services
---
University of Tulsa Immigration Law Clinic

https://oklaw.org/organization/
university-of-tulsa-immigration-law-clinic
Matrimonial Services
---
Islamic Society of TULSA now has a new matrimony program to help those in the community wishing to get married.