918.960.2990
office@istulsa.org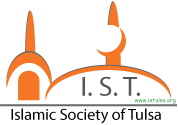 DONATION
At IST (Islamic Society of Tulsa), we are delighted to offer Quran recitation and learning classes every Monday, Wednesday, and Friday evening. These classes provide a valuable opportunity for individuals to enhance their understanding and recitation of the Quran.
If you are interested in joining these classes or would like more information, please do not hesitate to contact us. Our team will be happy to provide you with all the details you need to enrich your knowledge and connection with the Holy Quran. We look forward to welcoming you to our Quran learning community at IST.
Quran Recitation for Kids:
We offer classes on how to recite and learn Quran every Monday, Wednesday and Friday evening at IST. Please contact IST for more information.
918.960.2990 - Contact Us
Get In Touch