918.960.2990
office@istulsa.org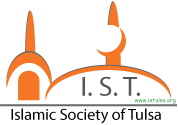 DONATION
ISLAMIC SOCIETY OF TULSA free Medical Clinic has been providing services since 2000, our community members receive free basic medical care.
Our goal has been to assist those who do not have insurance and cannot afford basic doctor visit.
We continue to attract more physicians, staff and students who are willing to give back to the community.
Our services provide discounted labs which are affordable to most visiting patients.
Our goal is and has been to serve the community and keep bringing more talented doctors, with specialties to care our indigenous and non-insured patients.
We have a few specialists in our team who continue to provide their expertise.
Together we can help and care for those who are in need of our support.
"Caring for the community"

Get In Touch