918.960.2990
office@istulsa.org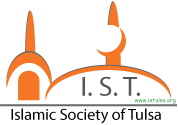 DONATION
ONE-TIME DONATIONS
Please pick a category below and click on the "Donate" button to make a one time donation.
---
MONTHLY DONATIONS
You also have the option to pick a category of your choice and the amount that you would like to donate on a recurring basis. The process is simple. You set it up once and the payment is automatically deducted each month. IST uses Paypal for all of its transactions. Please click on one of the following categories to set up a monthly donation amount.
NOTE: Please note that the recurring payments are set up for a period of 12 months. You will need to have an active Paypal account.
New Option - Direct withdrawel (ACH)
Mohid not only gives you the option for donating using your credit / debit card but it also allows you to make a donation using your bank account. It is an excellent option for those who would rather not use a Credit / Debit Card for their transactions. It is quick and easy to setup. Your transaction is secure and IST does not retain any of your account information.
Best of all, you will still have the option to pick a category for which you want to donate and choose between a one-time payment or a recurring payment option.
NOTE: By clikcing on the link below, you will be directed to Mohid's website. You can simply close the window once you complete the transaction to get back to the IST website.